"Crystal-clear R&B/Soul voice, Faye B is a diamond. She's the indisputable queen of Swiss Soul." 
Man, what an awesome way to start the New Year ?? Just randomly discovered this fantastic article from the online culture magazine TempsLibre.ch! Believe me when i say that i never, NEVER ever take anything for granted! That's why i always get so emotional when i see that my music touches peoples hearts or when i read beautiful words like these! It really means the world to me!! 
I'm sending a huge thank you to the whole team of TempsLibre for including me on their "5 Swiss artists who will set the game on fire in 2018" list and for believing in me!!  ?

READ HERE!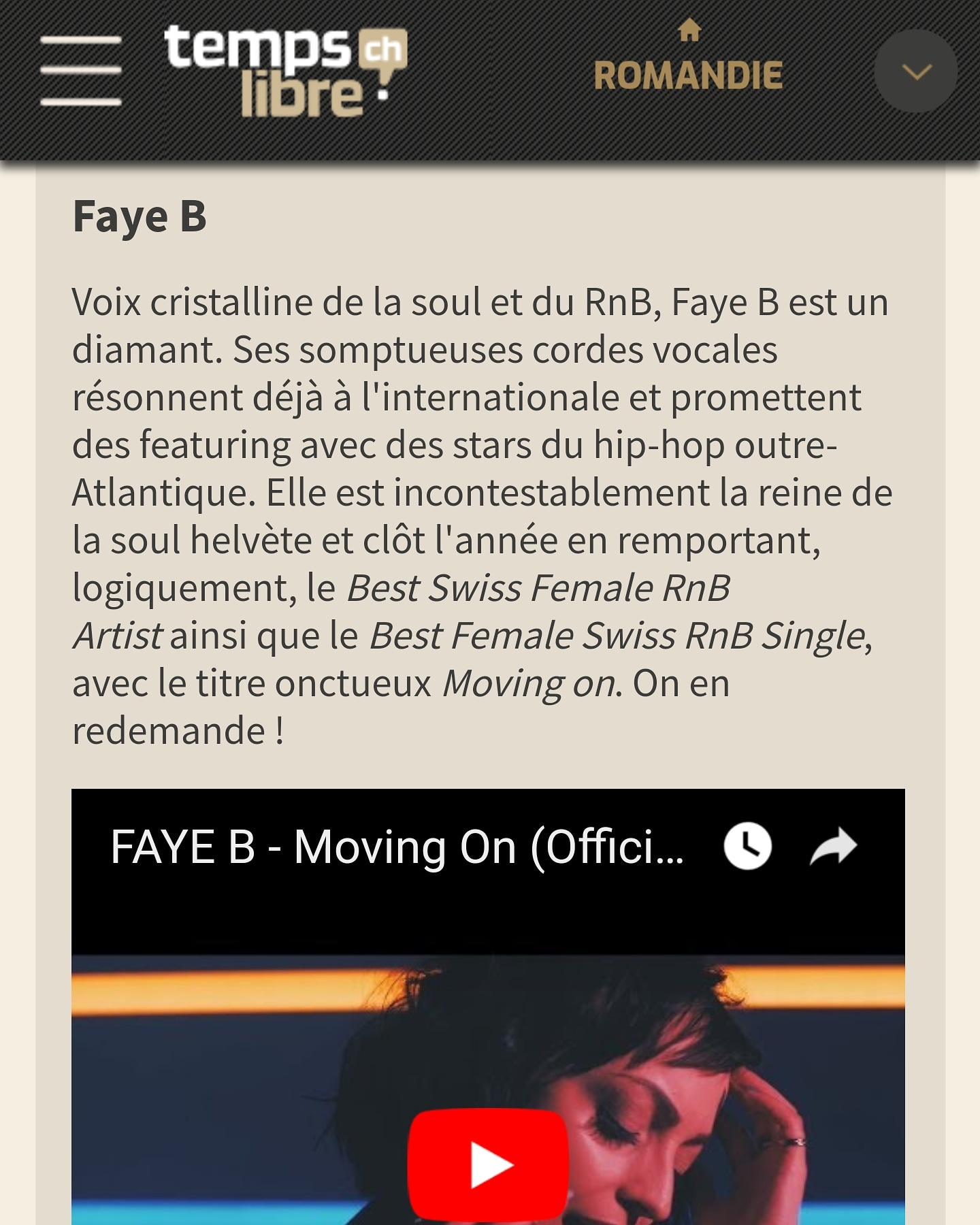 ---