Yeeeessssss.....what a fantastic way to end the year!!! ?? 
Super happy to let you know that i won "Best Female Swiss R&B Single" with my smash single "Moving On"!!! I'm overwhelmed by all the love and support i got from so many wonderful people all over the world!!! Without you this wouldn't have been possible and you guys have always been one of my main reasons to stay strong, believe and fight for my dream, thank you deeply for that!! <3 <3 <3 
Another huge thank you goes out to The R&B Report team for their precious support over the last year and the nominations for "Best Swiss R&B Artist 2017" and "Best Female Swiss R&B Single 2017"! ? R&B music doesn't get the same support from people anymore. Because of this, platforms like yours are even more necessary!! Thank you for continuously pushing my big love R&B and giving artists like myself a home!!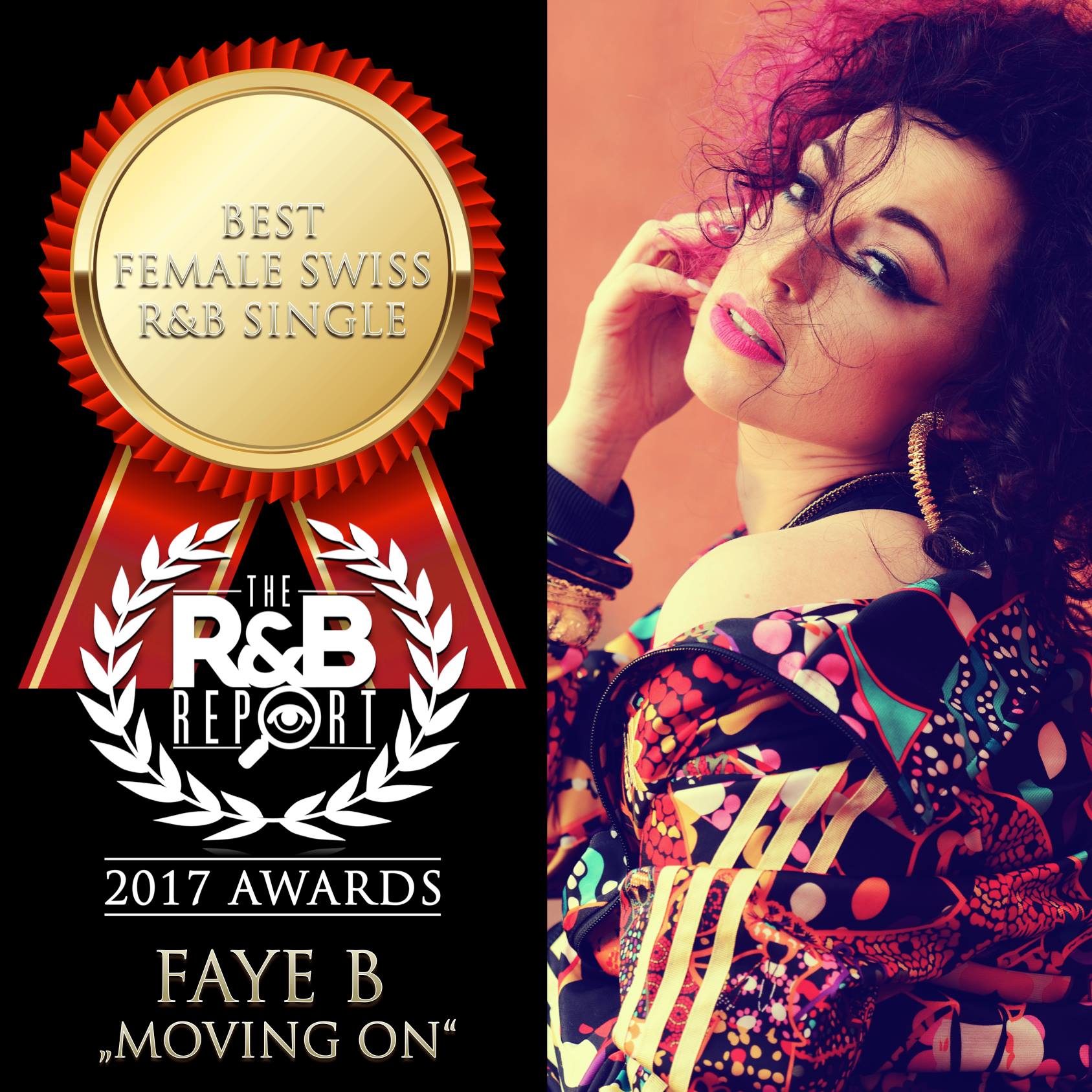 ---